Christmas Holidays- School Collection Times
14th Dec 2020
Dear parents and guardians,
In order to facilitate staggered home times in both the Infant and Girls school on the last day of term Tuesday 22nd of December, the children in the Infant School will finish at the following times:
Junior Infants-11:20
Senior Infants-11:30
First Class- 11:40
The Girls school will finish shortly after our children are dismissed therefore it is essential that children are collected on time.
Please collect your child from their usual collection point.
Many thanks for your continued support. We wish you and your families a wonderful Christmas.
Is mise le meas,
Catherine Kennedy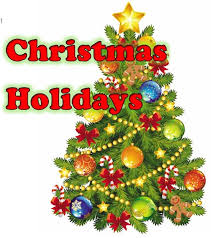 St Vincent De Paul Infant School, Griffith Ave, Dublin 9, Ireland
Phone: 01 8334538 | Roll Number: 16754R