Room 9 - Aistear - 'The Restaurant'
21st Nov 2022
This month's Aistear theme was The Restaurant and we had a fantastic time in Room 9!
The children had great fun in the Role-Play Area where they took turns being the chef, serving staff and customers in a busy restaurant creating tasty pizzas and burritos! 🍕🌯
At the Playdough Station, the children practiced cutting out shapes to create their own biscuits, cakes, cupcakes and many other tasty foods! 🧃🍰🍪
At the Construction Station, the children were found working as a team to build their own magnificent restaurant!
At the Junk Art Station, the children used their imaginations to create their own personalised pizzas. They looked scrumptious! 🍕
We had a wonderful time at the Room 9 Restaurant! 🎉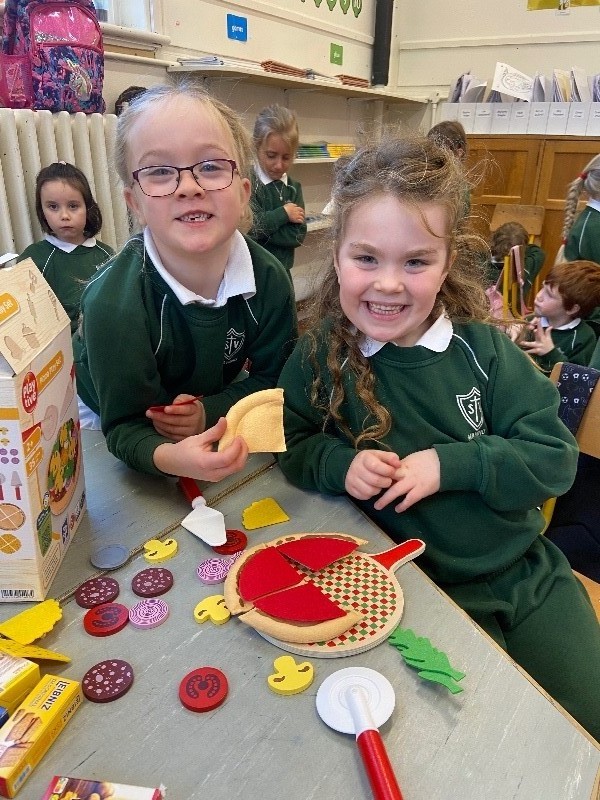 St Vincent De Paul Infant School, Griffith Ave, Dublin 9, Ireland
Phone: 01 8334538 | Roll Number: 16754R