Eat The Rainbow Week
27th Sep 2019
Don't forget it's Eat The Rainbow Week from Monday 30th September.
See the lovely fruit and veg pictures for ideas. Monday is Red fruit and vegetables.
PS.Could the parent who told us they are not receiving school texts get in contact with the office again please as we have lost your details.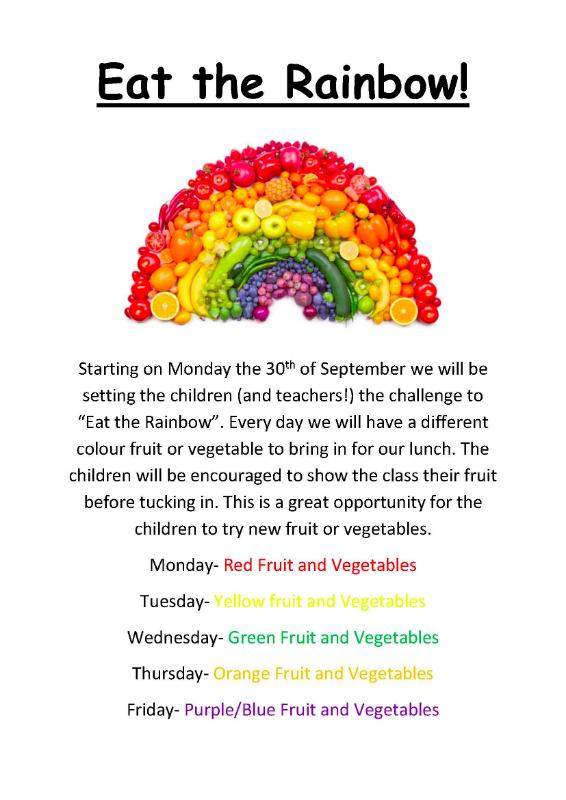 St Vincent De Paul Infant School, Griffith Ave, Dublin 9, Ireland
Phone: 01 8334538 | Roll Number: 16754R