Christmas Cards
27th Nov 2020
This year in light of Covid Restrictions, we are asking that children refrain from bringing in Christmas cards to distribute to their classmates. Instead, we are encouraging children to make cards and give these cards to their family.
There are a number of websites that offer free printable cards for children to design and colour in or perhaps your child would enjoy designing their own.
We hope you and your children have lots of fun making some cards for family this year!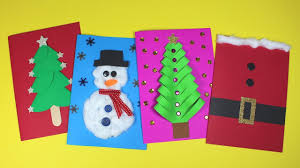 St Vincent De Paul Infant School, Griffith Ave, Dublin 9, Ireland
Phone: 01 8334538 | Roll Number: 16754R