Active School Committee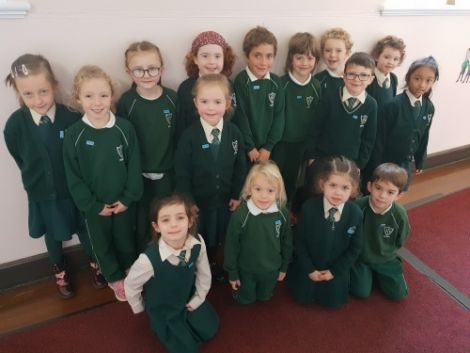 We would like to welcome our Active School Committee! Our committee is made up of one student from each class from Junior Infants to First Class. We will be meeting every fortnight or month to come up with lots of ideas for how to get SVDP more active. ​With the help of the committee, the whole school- staff and students- will be kept informed on our endeavours!
ASF Information
Active School Flag
St. Vincent de Paul Infant school are currently working towards attaining our first Active School Flag.

What is the Active School Flag?
Active School Flag is a Department of Education and Skills initiative supported by Healthy Ireland. The Active School Flag is awarded to schools that strive to achieve a physically educated and physically active school community. The process aims to get more schools, more active, more often.
​
St Vincent De Paul Infant School, Griffith Ave, Dublin 9, Ireland
Phone: 01 8334538 | Roll Number: 16754R