Parents Association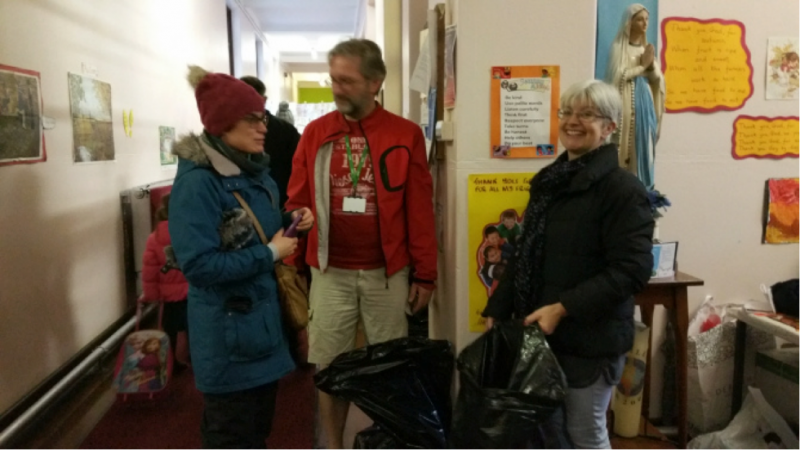 THE PARENTS' ASSOCIATION OF ST VINCENT DE PAUL INFANT AND GIRLS SCHOOL
Welcome to the Parents' Association of St. Vincent de Paul Schools.
What do we do?
Working in partnership with the Board of Management, Principal and teachers of the school, the Parents' Association (PA) exists to support the parents/guardians of the children and to help enrich the education of our children. We work to run activities for the children and help out at school occasions, as well as fundraising from time to time. The funds we raise are donated back to the two schools each year, and help to improve the facilities and activities for all of the children in the schools.
How can you get involved?
The Parents' Association has a small committee but otherwise relies on parents/guardians to help out in any way they can.
This can include:
Sharing skills and/or ideas
Giving feedback on parent/guardian views on aspects of school policy (e.g. homework policy, anti-bullying)
Hospitality – arranging coffee/tea at school events e.g. bake sales, Grandparents' day, Graduation from first class
Help run the school library
Enjoy evening talks from guest speakers
Give career talks - come into the school and talk to the children about your job
Volunteer as class representative - be a point of contact for parents/guardians to communicate with each other and arrange out-of-school social events for the parents of the class to get to know each other
Organising events e.g. Table Quiz, Art competition, Santa visit, Easter Bunny, St Vincent De Paul Giving Tree (Christmas), second-hand book and uniform sale, Family Fun Day
Fundraising organisation and assistance
Did you know?
Every parent/guardian of a child in the school is automatically a member of the Parents' Association. Research shows us that children do better and are happier in school when parents and teachers work together.
5 reasons to be part of the Parents' Association
Becoming an active member of the Parents' Association is very rewarding and a great way to get to know the workings of the school, as well as other parents and guardians at the school.
Budgets at every school are tight. Money raised in school fundraisers is often used to pay for those little extras - toys in the classroom or a bus for a school trip.
By joining the PA, you have the chance to promote and enhance the school's standing within the local community.
Everyone has different talents and skills they can bring to the PA and there are plenty of ways of incorporating all the different things that people can offer.
The commitment isn't too much. The occasional meeting and odd fundraiser.
When and where?
The Parents' Association meets on the first Tuesday of every month in the staff room of the school at 8pm for 1 hour and we welcome any new members to join us when they can. Details of coming meetings are usually posted on the Parents' Association notice board, at the front of the school.
Communication
The PA communicates with parents in the following ways:
Email - please sign up to our email address: svpparentsassociation@gmail.com
Notes in schoolbags
Newsletter
Parents' Association Notice Board
Class representative
St Vincent De Paul Infant School, Griffith Ave, Dublin 9, Ireland
Phone: 01 8334538 | Roll Number: 16754R