School Information
St. Vincent De Paul Infant School,
Griffith Avenue, Drumcondra ,
Dublin 9,
Principal: Mrs Catherine Kennedy
Deputy Principal: Mrs Leanne Drought
Secretary: Ms Clare Daly
Phone : 01 8334538
Office/Principal's email info@svdpinfants.ie
Website email svdpinfs@gmail.com


School opens: 9 am
Lessons begin: 9.20am
Breaks: (pre-Covid restrictions) 10.50-11am
12.10-12.40pm
Hometime:
Jun. Infs. – 1.50pm,
earlier in Sept/see calendar for details,
Sen Infants – 1.55 pm,
First class – 2.00 pm
In the Infant School we welcome both boys and girls from Junior Infants to the end of First Class, when the majority of girls transfer to the Girls School upstairs in the same building and boys have priority transfer to the Boys School – Scoil Mhuire, on the other side of the Church.
Our School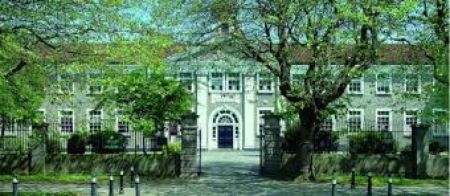 St Vincent De Paul Infant School, Griffith Ave, Dublin 9, Ireland
Phone: 01 8334538 | Roll Number: 16754R