Folk Dance Workshop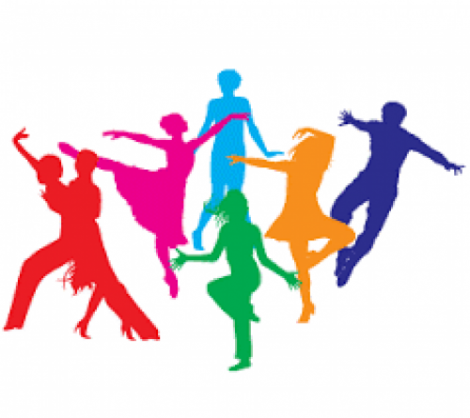 Our Active Schools Committee teachers attended a Folk Dance Workshop run by the PDST in March 2019. Folk Dance teaches children some Irish dances and some Folk Dances from other traditions and countries.
Class Level

Irish

International

Steps (Introduced)

Infants

Come to Me/Tar Chugam

Skip to my Lou

Side Steps

Clapping

Skipping

First Class

Ionsaí na hInse

German Clap Dance

Cuckoo Dance
The workshop emphasises that although Dance is one of the Strands of the P.E. curriculum, it is important that the children fully immerse themselves and enjoy the dances rather than mechanically concentrating on the movements involved in the dance.
Click here to see some of the dances being performed by children from infants to sixth class in a variety of settings.
Fundamental Movement Skills Workshop 3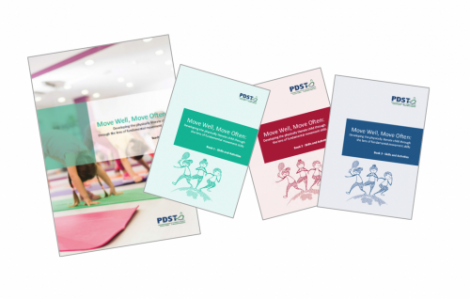 The school are striving to achieve a physically educated and physically active school community. With this in mind, some of our teachers, Ms. Owens, Ms. Geraghty and Ms. Cartwright attended the final session of the Fundamental Movement Skills Workshops, which are based on the 'Move Well, Move Often' programme in March 2019.
The aim of this programme is to enable children who are physically literate, to develop fundamental movement skills (FMS). These FMS are sorted into three categories of locomotor, stability and manipulative skills.
Locomotor Skills include - walking, running, hopping, skipping, jumping for height and for distance, hopping and side stepping.
Stability Skills include - balancing and landing
Manipulative Skills - catching, throwing, kicking, striking with hand and striking with an implement.
Our teachers were mentored in methods and lessons in which these skills can be implemented into our current P.E. lessons and where they are most appropriate to use in the various strands of the curriculum. Each month we will focus on a different skill for each year group.
St Vincent De Paul Infant School, Griffith Ave, Dublin 9, Ireland
Phone: 01 8334538 | Roll Number: 16754R