Super Troopers!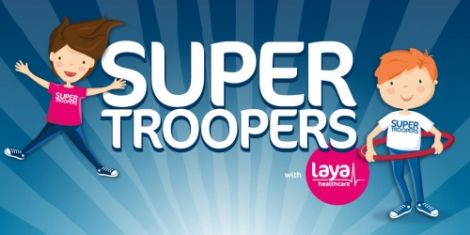 Super Troopers with Laya Healthcare is a Health Homework programme that teaches children about leading a healthy balanced lifestyle by focusing on physical activity, wellbeing and nutrition.
The programme encourages children to increase their activity levels by setting physical activity homework every night. The Health Homework Journals also contain wellbeing challenges, extra tips on looking after overall health, information on nutrition and healthy recipes helping children to be fit and healthy in mind and body.
All the children have received a Super Troopers Health Homework Journal, which includes activities taking 10 to 15 minutes to do as part of their homework each evening. The Health Homework Journals are differentiated for different age levels and encourage progression so that children and their families feel a sense of achievement. Once each level is completed, certificates can be downloaded at https://www.supertroopers.ie/teachers-zone/
Well done to all the children taking part in the Super Troopers programme!
Sam Maguire and Brendan Martin Cup Visit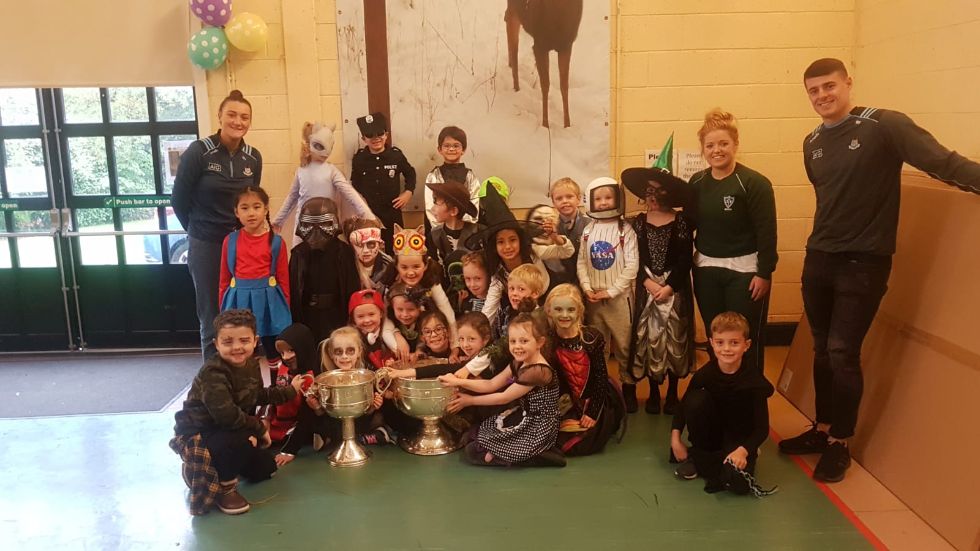 In October, Brian Howard and Niamh Hetherton of the Senior Dublin Football teams and All-Ireland Championship Winners 2019 visited our school with the Sam Maguire and Brendan Martin Cups.
We were delighted to have them visit our school and were really excited to meet All-Ireland Champions again this year. Niamh and Brian shared with all of the children the important steps that must be taken to become a Champion. Brian Howard told the children how you do not have to be the player that scores all of the goals or points, the fastest or the strongest, but you should turn up to training, be on time, continue to practice, eat healthily and you will improve all of the time!
Thank you so much to Emma Byrne, our GAA coach, who every year helps with organising the visit of the Sam Maguire to our school!
Golf Tasters with the Confederation of Golf in Ireland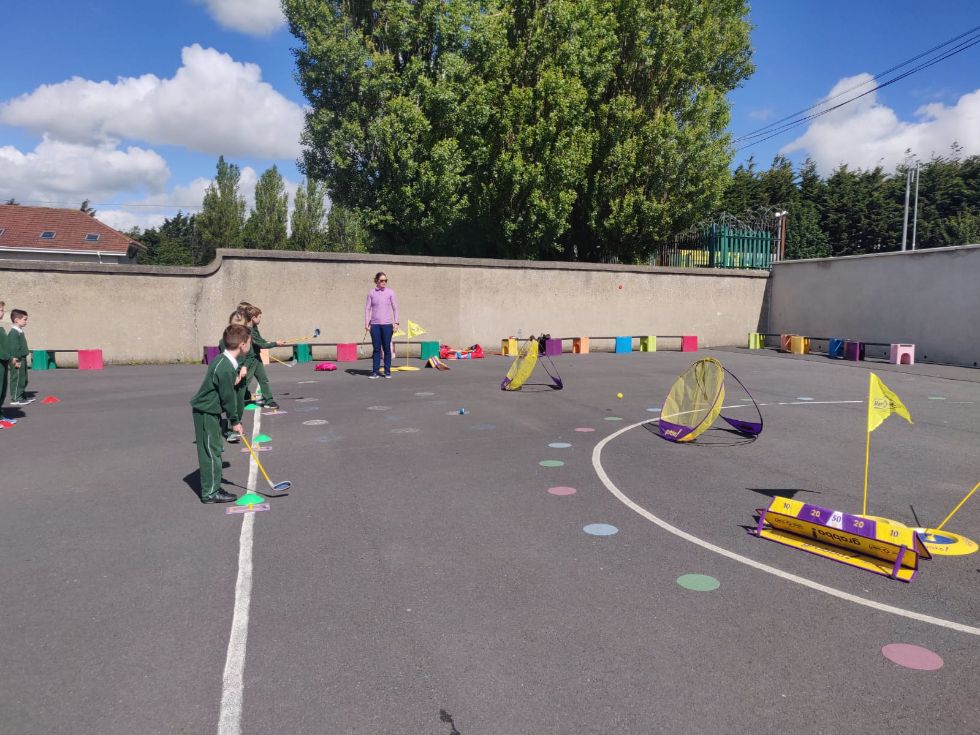 Maria Dunne, Women and Girls Coordinator from the Confederation of Golf in Ireland, came to our school to do some taster sessions with out First Classes.
Maria brought a wide variety of equipment and resources for us to try out. The children learned and practised many of the skills involved in the sport of golf. Some skills included chipping, putting, taking the correct stance and the correct holding of a golf club.
The children had a fantastic time during the lessons and we think we may have some budding Rory McIlroys' and Shane Lowrys' among our first classes!!!:)
Let's Get Active Award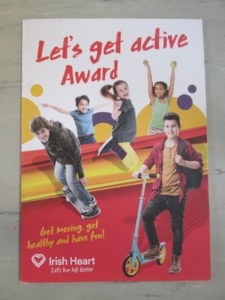 The Irish Heart Foundation teamed up with Active School to collaborate on an award that focuses on fun ways to encourage children to get at least 60 minutes of physical activity every day.
The award is given upon completion of a 4-week programme which allows kids to keep track of how much activity they do each day. The book can be completed during school and at home.
Our school took part in the campaign in May 2019. Each child completed their pocket planner over the 4 weeks and received their certificates of completion courtesy of The Irish Heart Foundation.
It was a fantastic initiative and a great way to get all of the family involved. The children loved documenting and sharing stories of their activities in class and with the Active School Committee.
Basketball Coaching with Liz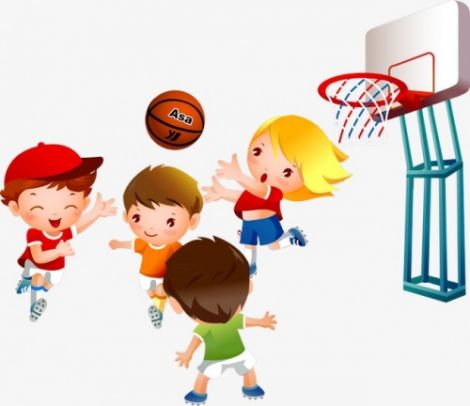 The children have been attending Basketball sessions with Coach Liz all year. Liz has been coming to our school to coach our pupils for many years.
The children have leanred and developed their existing skills through these sessions, including, dribbling, passing and shooting.
A big Thank You to Liz for all her hard work and for making all of our sessions so much fun!
Liz also helped us out on Sports Day, she coached one of our stations throughout the day and the children enjoyed it very much!
First Class Visit the Dominican College

The First Classes visited Dominican College, Griffith Avenue to enjoy a Sports Day organised by the Transition Year students. The TY students organised lots of fun activities for our boys and girls such as soccer, tag rugby, parachute games and relay races!
Thank you so much to Dominican College and to the girls in Transition Year for all of their organisation and hard work! :)
GAA Sessions with Emma from St. Vincent's!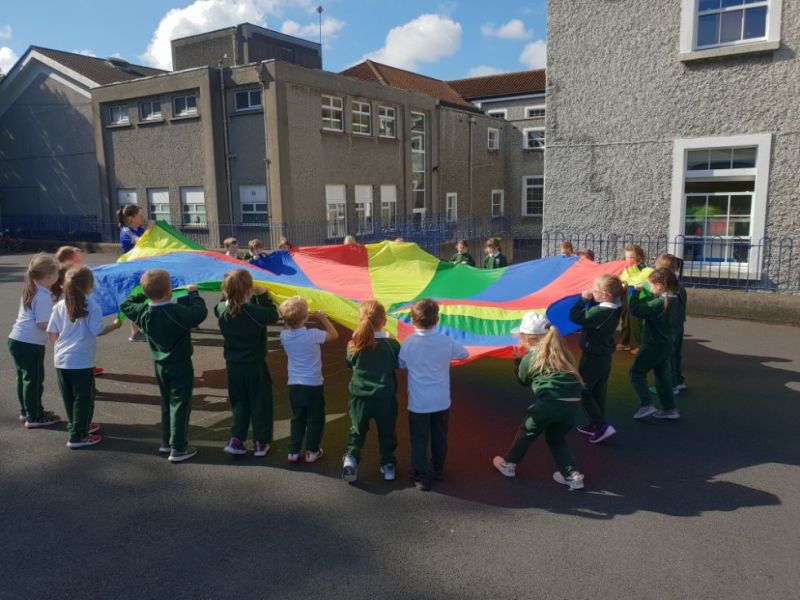 Emma Byrne, Games Promotion Officer with Dublin GAA, GAA tutor and Performance Analyst with Kilkenny Hurlers, has been training our students all year long in GAA skills. Emma comes to our school every Wednesday and Friday to coach Junior Infants, Senior Infants and First Classes.
The children love their sessions with Emma and they have learned many skills in both Gaelic Football and Hurling.
Emma also coaches many of our pupils at Mini Leagues every Saturday morning in St. Vincents GAA Club.
Dublin GAA Art Competition
To celebrate the launch of their new jersey, Dublin GAA ran an art competition among schools in Dublin. On the 12th October 2018 our school was one of three lucky schools that were visited by three Dublin players. Dean Rock, Michael Daragh Macauley and Ciarán Kilkenny visited the first class boys and girls to present the winners with their own brand new jersey. It was great fun and we were delighted to meet our All-Ireland champion heroes with the Sam Maguire!
Check out the video below to see some familiar faces including our fantastic GAA coach Emma!
https://www.youtube.com/watch?v=Ty40fkJIHdQ#action=share
St Vincent De Paul Infant School, Griffith Ave, Dublin 9, Ireland
Phone: 01 8334538 | Roll Number: 16754R