Wellbeing Week & Danceathon
21st Apr 2021
Wellbeing Week is in full swing here in SVDP! We would like to remind you that our School Danceathon will be held tomorrow, Thursday 22nd April. The children are invited to wear their Rainbow colours to dance for Pieta House as part of our Amber Flag Initiative. If you would like to make a donation, the link is:
https://www.justgiving.com/fundraising/svdpdanceathon
We would like to thank you for your continued support and hope that your children enjoy the Danceathon.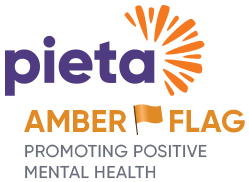 St Vincent De Paul Infant School, Griffith Ave, Dublin 9, Ireland
Phone: 01 8334538 | Roll Number: 16754R